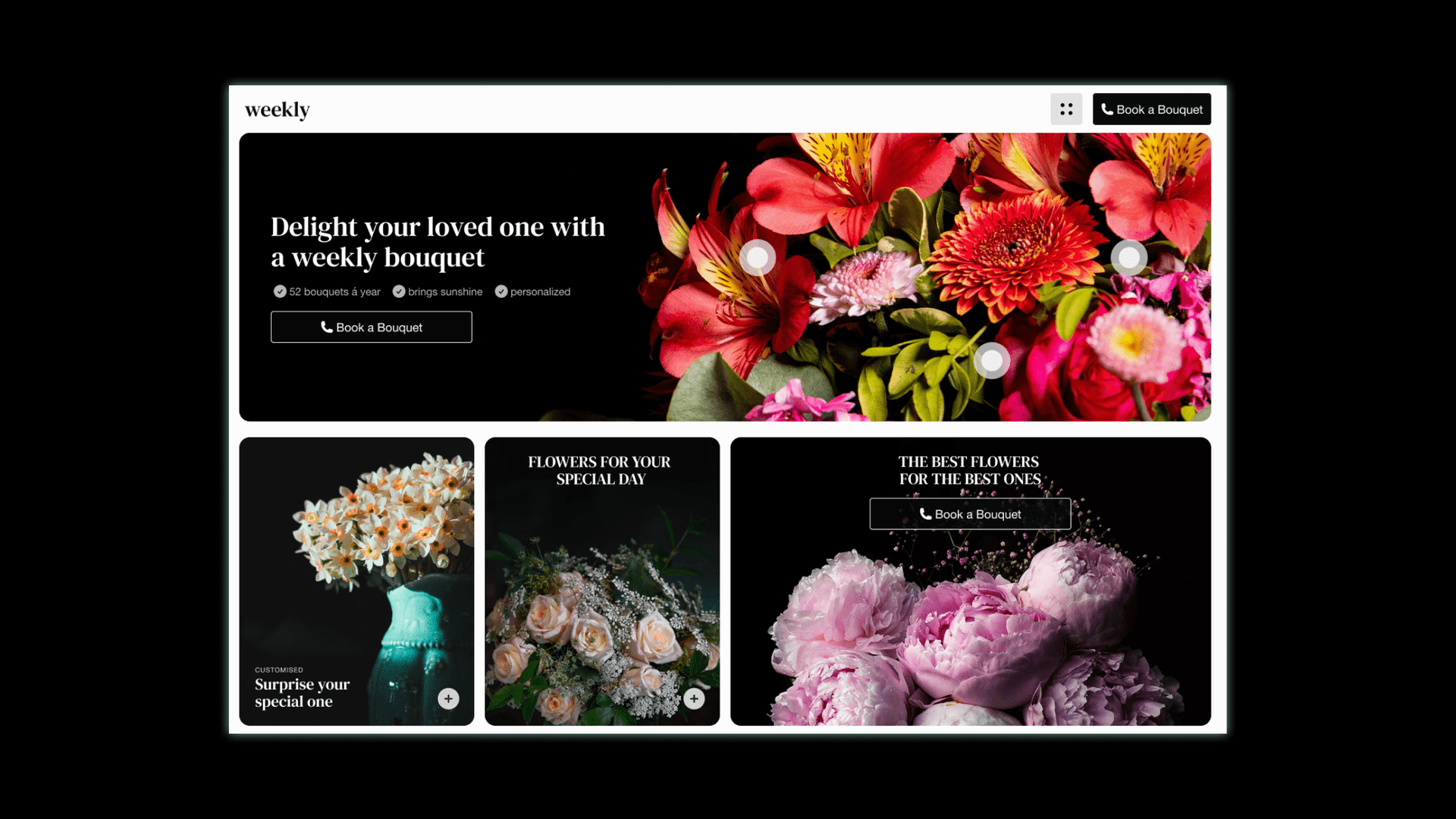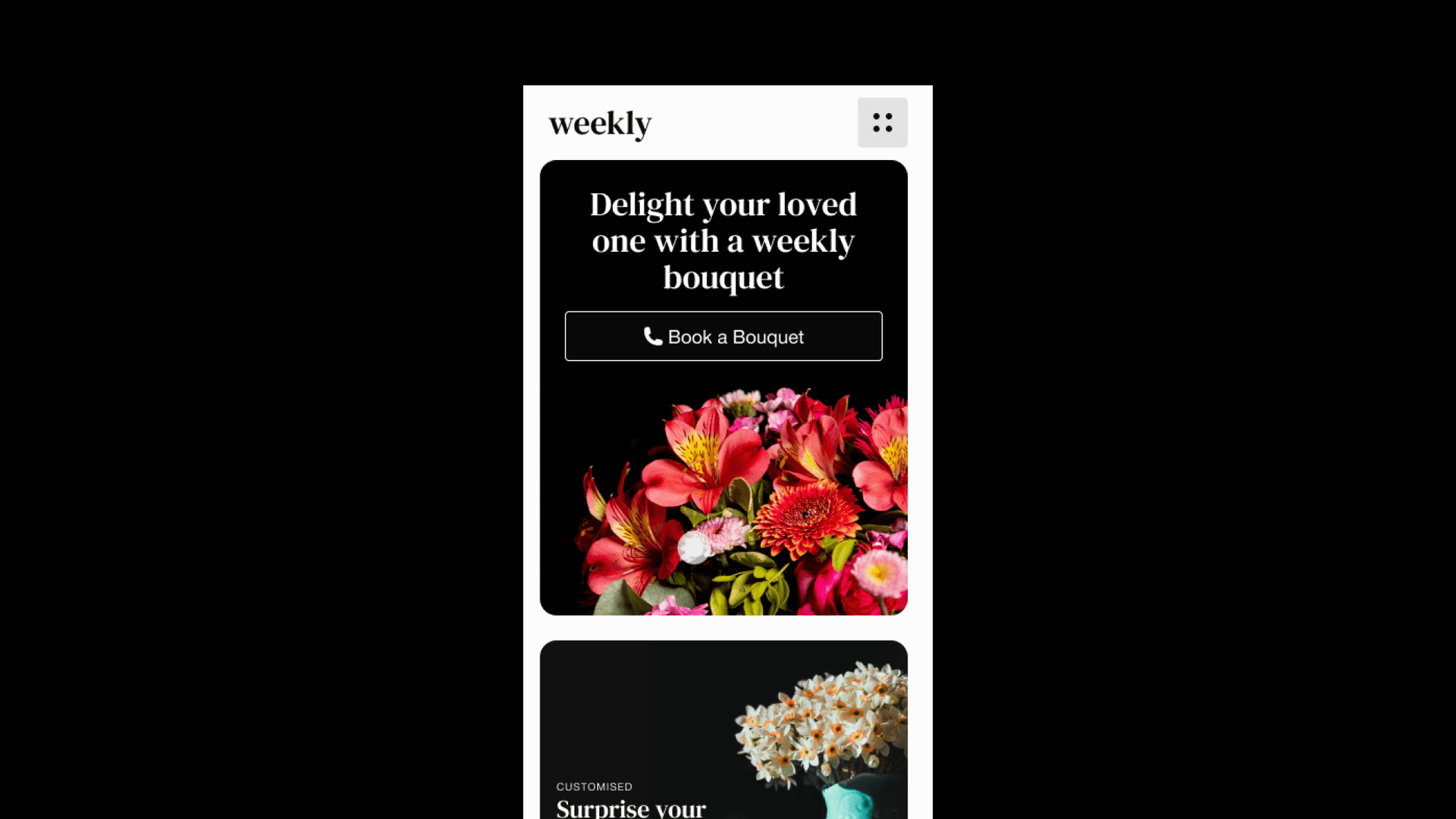 Digitalization challenge
The challenges here lie particularly in the digital representation of flowers and bouquets by external and merchandise management as well as synchronization with a type of CRM system including a payment system. One thing applies here: API, API and API.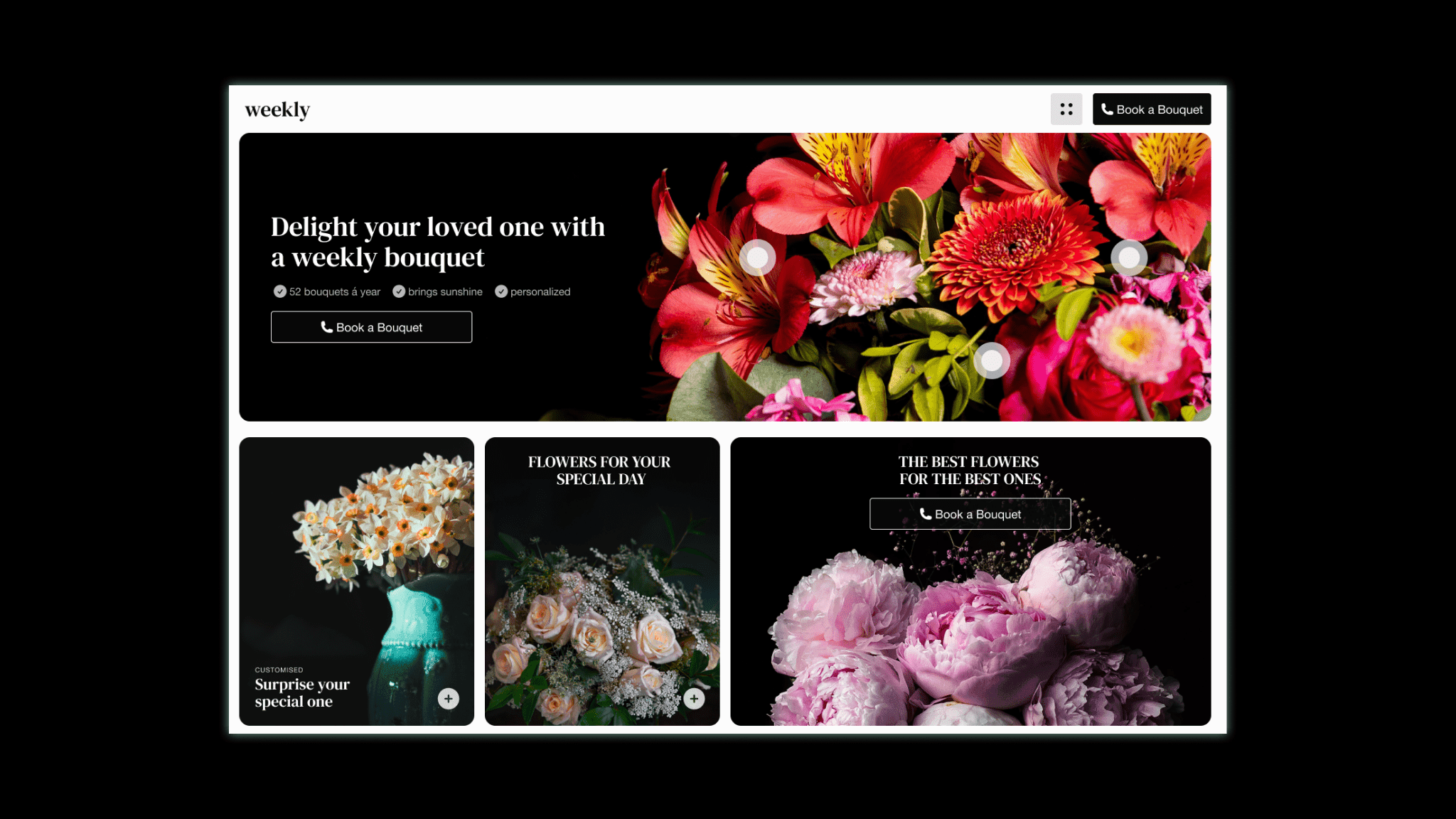 Digitalization approach
A decentralized approach can ensure an independent CMS system for employees and stakeholders as well as an independent backend-front-end system for UI display and process flows. With nextjs you can use a modern, high-performance and scalable technology for display and API access. For the user-friendly backend, I rely on a strong, well-known player, shopify.